Martin is a sound engineer/designer focused in creative media production.  He has a Bachelor of Audio Engineering (Post-Production SAE 2018) and a Bachelor of Performance in Theatre (2013 UOW). He is passionate at creating amazing sound for projects, digital or live.
​
Audio Engineer (Bach. Audio SAE, 2018)
Post Production Sound Mixer
Sound Design
Podcast Editing
Audio Recording
Sound Mixing
A selection of projects recorded or edited by Echidna Audio
AudioBooks
Podcasts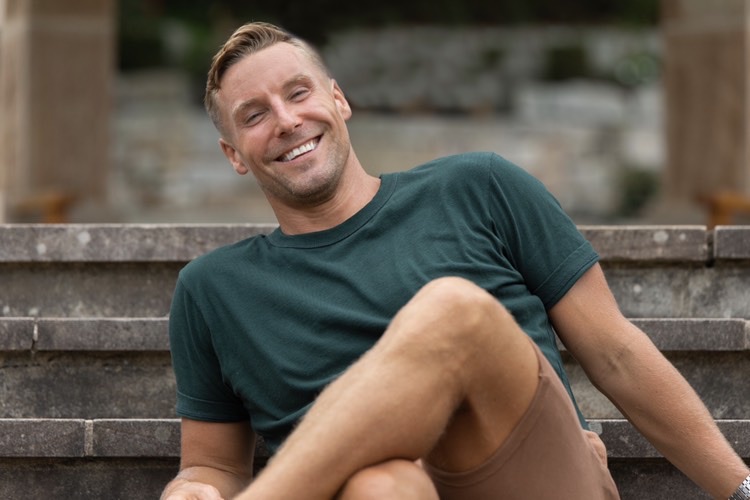 TheChadShow Season 1, Episode 18 How To Become Adaptable In Your Professional And Practical Life Being Able To Deconstruct, Recompile And Rebuild Information Backwards To Understand It My Effectively.
–
TheChadShow
TheChadShow Season 1, Episode 18 Is a solo show. Talking All Things Business Marketing, Technology, Computers, Task Management And How To Sell Your Band, Yourself And Your Products With More Impact, More Broadly And With Less Problems.  How Changing Your Attitude To Adjust And Build A Better Understanding Of Your Long Term Personal And Business Needs. What Customer Services Is Really About, How We Can Better Understand Other People And Businesses Processes To Give Us More Affective Communication Skills. How To Become Adaptable In Your Professional And Practical Life Being Able To Deconstruct, Recompile And Rebuild Information Backwards To Understand It More Effectively.    Handles: @ChadMathew Website: ChadMathew.com
"How the arts can connect and sustain us in the climate movement" | Talking In This Climate
–
Art Breaker
Can music, film, literature and art inspire climate activism or change our perspectives on climate change? In this episode, we discuss non-academic examples of climate change communications. Arguably, pop culture can have as much, or perhaps even greater, impact than academic literature on getting us to think differently about climate change and the world that we live in.   In preparing for this episode we each shared a short film or a piece of music that has had an impact on us and how we experience environmentalism. We encourage you to take a look at our playlist and feel free to share your own examples of non-academic climate change communications on our Facebook page! Our discussion in this episode focuses on two examples from our playlist: The first one is Yurala, a track by Marliya Choir (who are a part of Gondwana Choirs, forming a part of Spinifex Gum – a collective of voices led by Felix Riebl from The Cat Empire.) and the second one is Carbon Whore, a short film produced by the Youth Disability Advocacy Service in 2010. Follow this link to listen to our playlist:
https://www.youtube.com/playlist?list=PLjy7CI8OhkWrmiUxc44CgsgQT88cxiRiN
Recorded 14 June 2021. Join the Facebook group to comment, ask questions and provide feedback:
http://bit.ly/3vMZZCL
Support the show:
https://climactic.com.au/support/
Voice Work
Location Sound
Sound Design for games
Theatre Sound Design